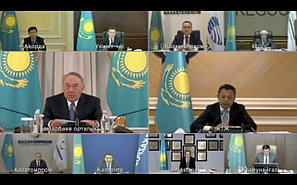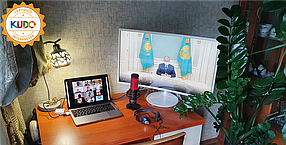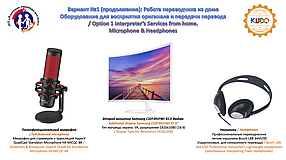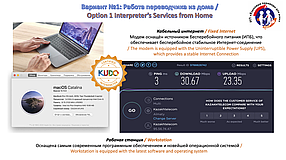 English Interpreter in Zoom / Zoom Interpreting
My name is Artyom CHELPACHENKO. I am a polyglot simultaneous Interpreter of Russian (A), English (B), French (B), Spanish (С) and German (С) with 10-year experience.
I am a member of the ATA (American Translators Association), certified KUDO Interpreter and member of the IAPTI (International Association of Professional Translators and Interpreters).
I am known in Kazakhstan for a number of landmark events and international conferences with the heads of state and government, as well as for my brilliant and expressive interpretation of internationally known personalities (Mike Tyson, Richard Lewis, Brian Tracy, Allan Pease, Nick Vujicic, François Fillon, Jean Marie Cambacérès).
I studied at the Moscow School of Simultaneous Interpreters – Author's Course by Pavel Palazchenko. I graduated with honors from both the College of Foreign Languages (French and English) and the Institute of Foreign Languages (German and English), majoring in Translation Studies. I hold Master's Degree (MBA) in Economics & Human Resources Management. I was awarded DELE Diploma (C1) in Spanish by the Miguel Cervantes Institute (Spain).
1.     Remote Simultaneous Interpretation Tools: ZOOM, KUDO, Voiceboxer, Interprefy, Interactio, Webex Meetings, SpeakUS, Microsoft Teams.
2.     Workstation: MacBook Pro (13-inch, 2019, Two Thunderbolt 3 ports)
·      CPU: 1,4 GHz quad core processor Intel Core i5
·      RAM: 8 Gb 2133 MHz LPDDR3
·      The workstation is equipped with the latest software and operating system. 
3.     Internet Connection: Kazakhtelecom IP 95.56.74.47,
·      DOWNLOAD 30.67 Mbps
·      UPLOAD 23.35 Mbps.
·      The modem is equipped with an Uninterruptible Power Supply (UPS), which provides a stable Internet connection.
4.     Headphones: Bosch LBB 3443/00 Professional Interpreter's Lightweight Headphones (Simultaneous Interpreting Foam Headphones).
5.     Microphone: HyperX QuadCast Standalone Microphone HX-MICQC-BK Full Featured Streaming Microphone.
6.     Display: Samsung C32F391FWI
·      32";
·      Display Type: VA;
·      Resolution: 1920x1080 (16:9).
Основные атрибуты
Последовательный перевод

Да
Синхронный перевод

Да
Сопровождение при переговорах
Да
Письменный перевод
Да
Язык
Английский